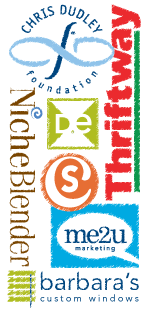 Linda Lawyer Graphic Design is dedicated to creating award winning, high-quality, affordable designs in a timely manner.
Whether you need a new logo with an identity package, brochure, newsletter, advertisement, invitation or any other kind of printed options, you can be confident that Linda Lawyer Graphic Design will deliver a product that will communicate directly to your target audience with a concise, memorable and eye-pleasing design.
For over 20 years, Linda Lawyer Graphic Design has been creating meaningful designs that are both original and unique. My passion is to create a piece that reflects the client's mission, increases awareness and traffic while inspiring potential customers to take action.
Please take a moment to look through my site and then contact me so we can get started on your next project.